Yes, our friends prepared all this luscious food, and more. All home made, plus they had crafts!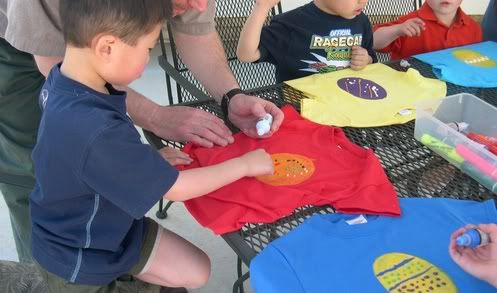 Oldest, K, and Youngest, decorating Easter eggs on t-shirts. The children also got goody bags from the hostess and her mother.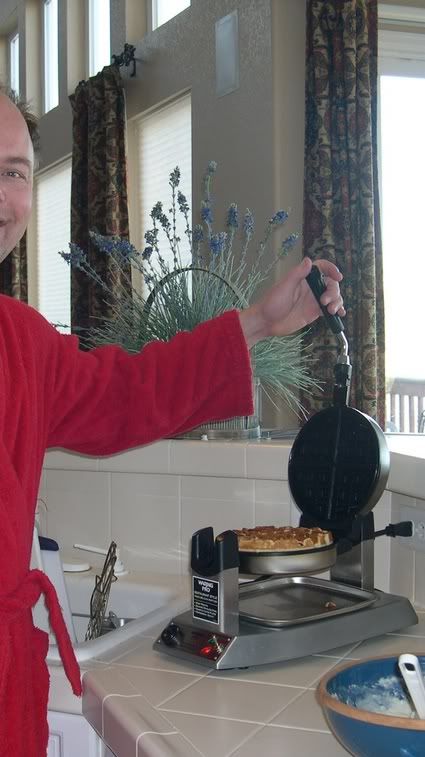 But before the mid-day brunch, we fixed our traditional Sunday meal - Daddy's Waffles!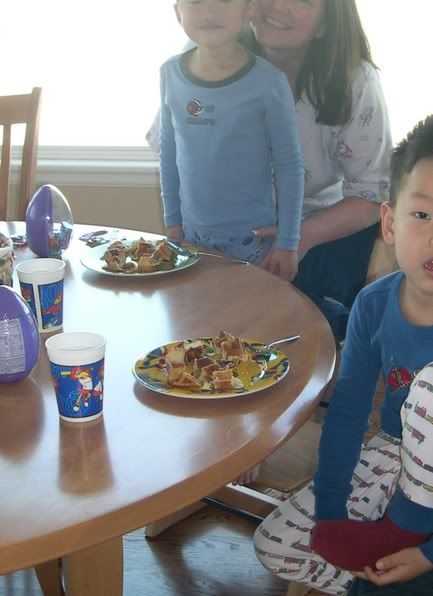 K makes them with pecans - they are yummy! Oldest, me and Youngest, getting ready to wolf them down. I love waffles, but they don't stick to my ribs. I am ravenous an hour after eating an entire waffle.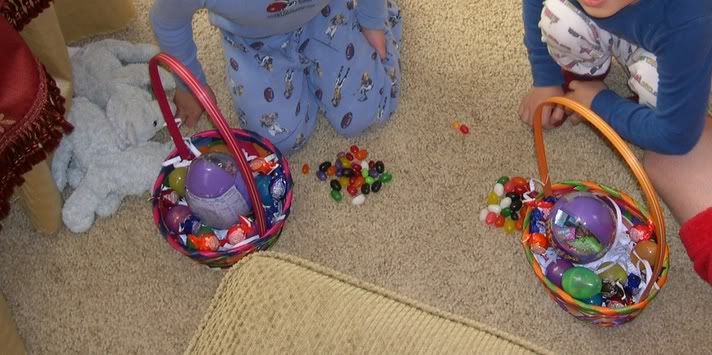 Amazingly, the boys slept in until 7:30. I heard oldest shriek "Mommy! The easter bunny left a jelly bean trail! And I already found the baskets! Hurry!" While we were eating waffles, our favorite neighbors hid a bunch of eggs in the front yard. The boys were ecstatic to run outside and find all the eggs, loaded with
more
candy.
So, the boys essentially got 4 easter baskets today. A ridiculous amount of candy -- and guess who's eating most of it? I'm actually nauseous! Baaaaaaaaaaad mommy.
Hope you all had great holidays. And are having better luck staying out of the kids' goodies than I am!