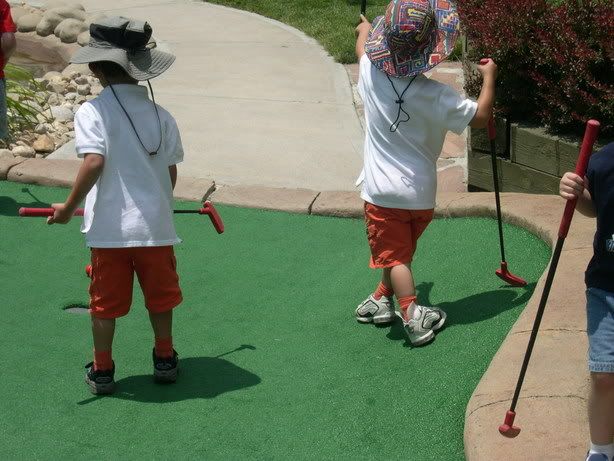 A favorite photo from mid-summer, last year. This was supposed to be at the end, but I can never figure out the process. I gues it goes by numerical or alphabetic order? Anyway, I frequently gaze at endearing shots of our sons, to prevent infanticide.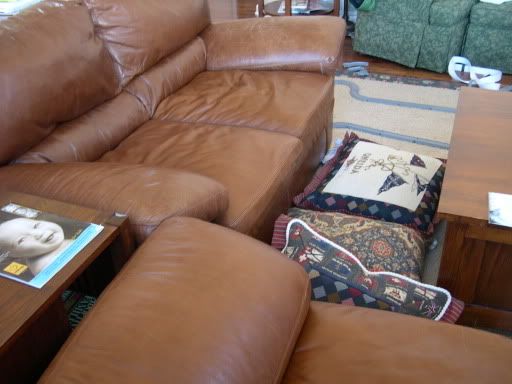 This is how the family room looked 7 minutes after both children were up. You will notice a good line of train track and lots of train cars, set up for sure-fire parental tripping and agonizing pain. My husband and I skirt the edges like rats to avoid the mid-section pile-ups. ALL the pillows from the living and family rooms are making a camp-out place in the wilds of the family room. (Not Shown: All their loveys. resting comfortably on the pillows. Please note the attached pillow backs on this leather furniture.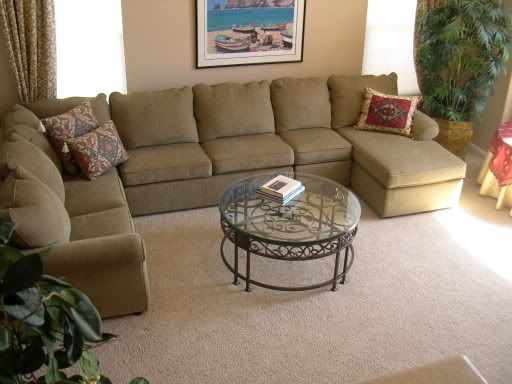 The living room, as it still looks this very instant, after I snatched the pillows off the floor in the family room and bellowed. Which caused a downward crescendo of the Mood of the Manse. I just looked behind the bamboo palm, and there are 2 Rescue Heroes, taking a siesta back there. (Again, please note the attached pillow backs. This sectional took us 2 years to find. Had to have a very firm seat for my mother to easily arise from, and the attached pillows.
And Oldest's Gem of the Day:
"I'm getting tired of always being the Nice Fellow!"