Close up of my favorite t-shirt for almost 20 years, a Guatamalen-made, critter-embroidered, formerly black, now gray, rather shapeless t-shirt.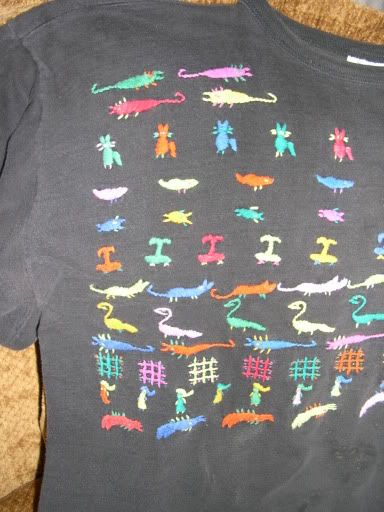 The entire pattern; I love the llama-like guys third from the top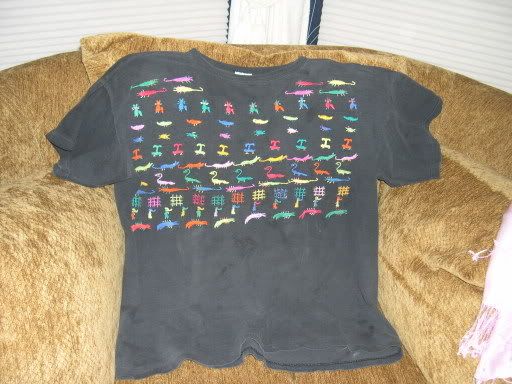 Here it is, in all its shapeless glory. The embroidery is so well done, I've never had to repair or re-knot any of it. It goes in the washer, but not the dryer.
This shirt has been around the world. And to Chicago, many times. In case you were interested.