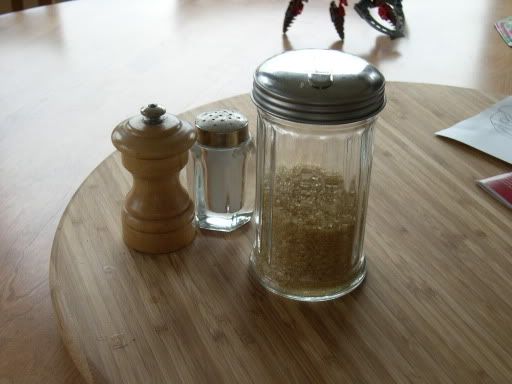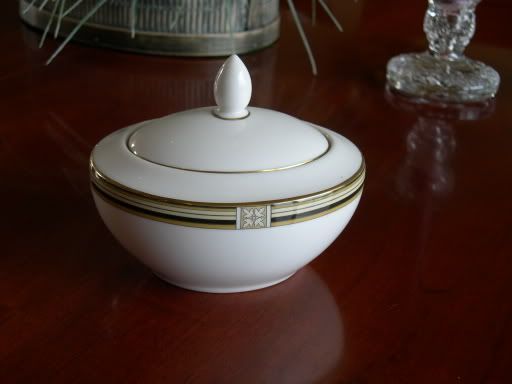 Hey look! It's last week's Show & Tell - the Coffee Pot. And it's keeping company with the Dansk Sugar Bowl. The husband's bachelor pad china.
Next we have the Daily Raw Sugar. Oldest would point out that is his first Lego Bionicle in the background, which I could not
quite
get together properly, but which he loves anyway.
Next is the Lovely Coronado sugar bowl. It lives where it should; in the China Cabinet. With the rest of its kind. Away from hockey sticks and bats and flying objects.
Last is our frou-frou daily china sugar bowl, given to us as a wedding gift. I love it. The pattern is Noritake Royal Orchard. So pretty!
As requested by
blackbird
and
kitty cafe
And more affiant sayeth not.