named
lazy cow
who is posting an encyclopedia of the Letters of her Life, from A - Z, as it were. Today was coffee, cricket and chalk. Chalk? It's okay, haven't had any mishaps. Cricket? I have no idea about cricket except it has bats and hotties in white trotting around a field, and 'sticky wickets' fits in there somewhere. But Coffee? I Love me some coffee (and tea).
The lovely
blackbird
already had us post coffee pots a while back in one of her Show and Tells.
But Tea has been an Unexplored Thing, at least in my Blogging Memory. (Which is less than a year old - Forgive me)
So, here's my Tea Stash.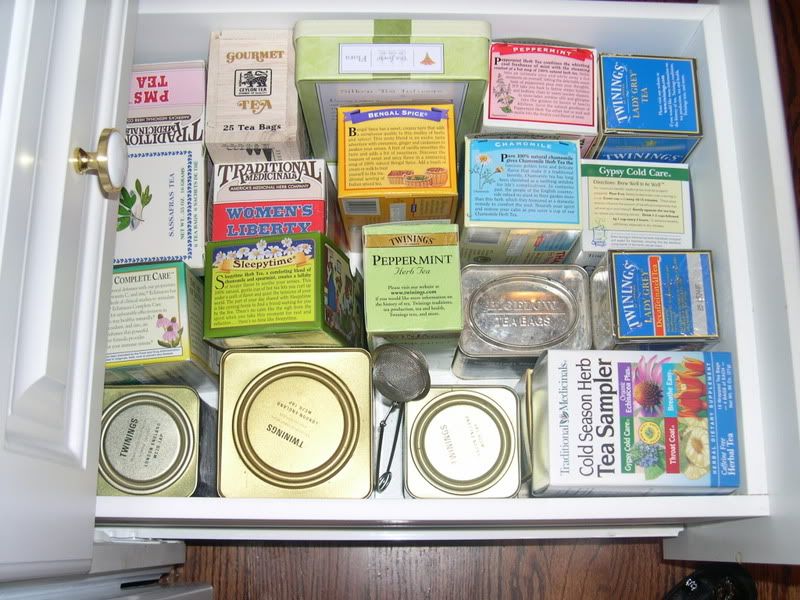 This is Drawer #1, All teas, all the time.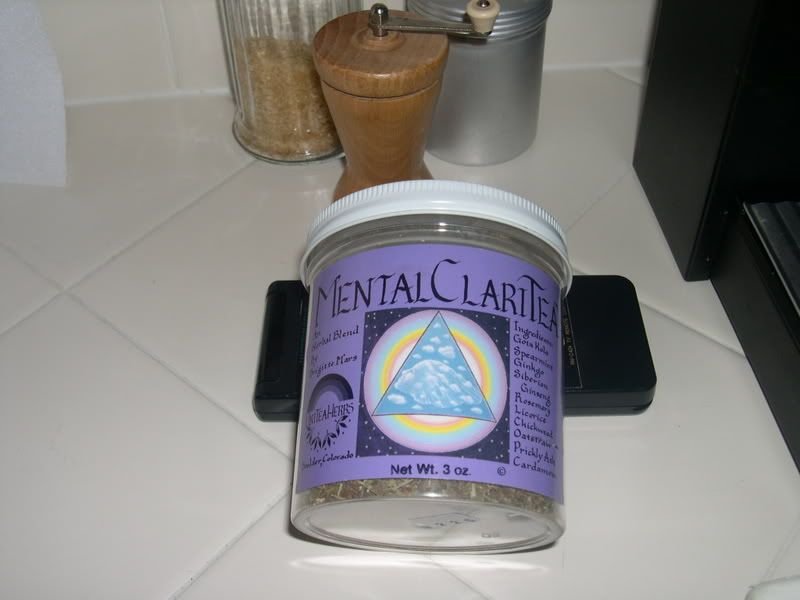 This is a tea mix called "Mental ClariTea". It's made by a rather kooky local herbalist. I have no idea how aged this tea is. Or whether her company is still in business.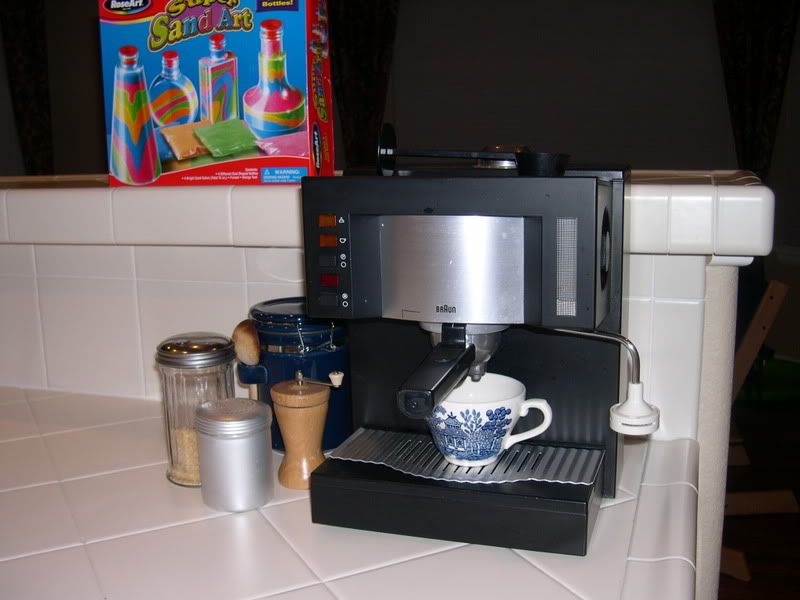 Since it's fall, I got out our cheap-o espresso machine, which has served us faithfully for at least 10 years. I'd love the one joke scored, but he got the Only Deal in the World on that one. Due to a MISPELLING! ARGH! Lucky man.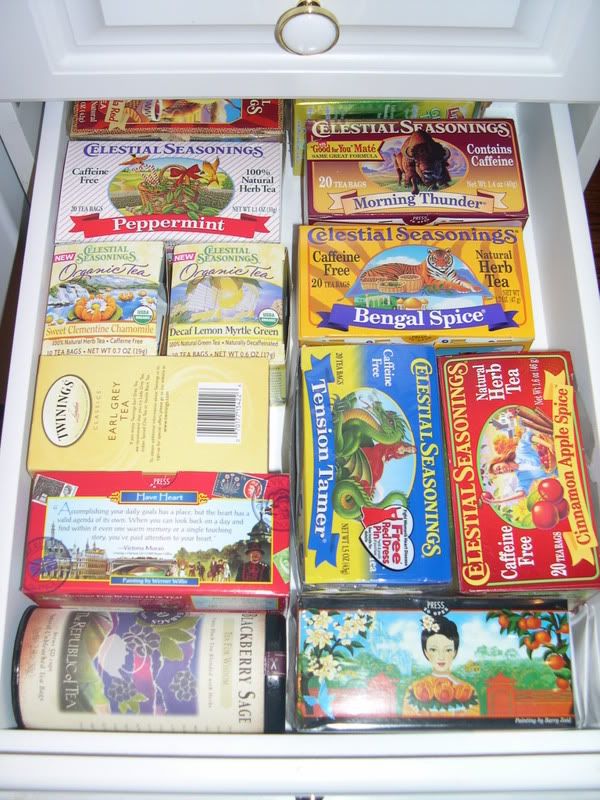 This is Tea Drawer #2. Full of teas from a local company, started in the 70's by a hippie, who is now a very Rich Hippie. And a pretty nice guy. At one point he sold the company to a big food company, but I think he bought it back.
And there's plain old Lipton. Oh, and please notice the
ancient
tin of Constant Comment! And that dreadful Sand Art kit? It's the reward the boys earned for cleaning up the entire playroom tonight - tomorrow we'll attempt this project. And OH JOY I JUST CAN'T WAIT! And then we'll get to display it! I think the boys will make one for each of their teachers, heh heh heh...