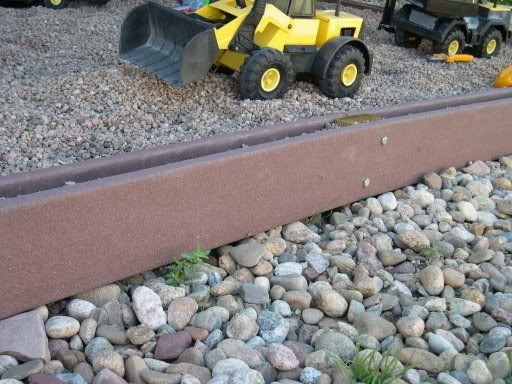 The Trex (or manufactured lumber made with plastic) sides for the Pea Gravel Diggin' Pit
View of entire gravel pit. It stays in the shade 'til 1 or so, shaded by the off-kitchen deck above
Peach/Blueberry/Almond tart that I made a couple of days ago. Puff Pastry shell. Yummy!
Boys' Play Structure. They give it a workout daily.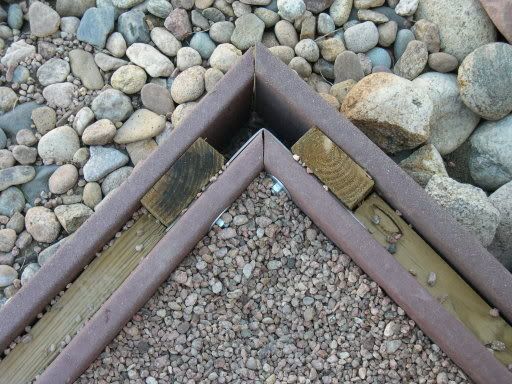 Close-up of mitered corner. Treated lumber inside, Trex outside. We keep meaning to put on the cap....but in the meantime? It's fully in use.
For Karin, with three, 3 and under.