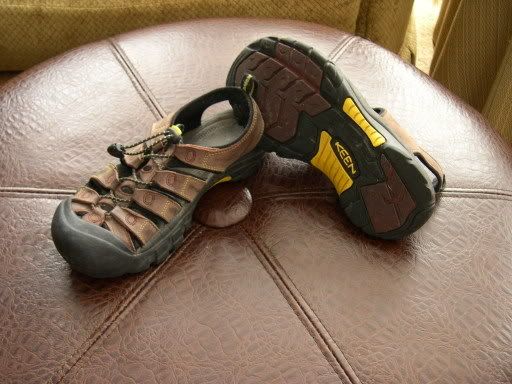 Keen shoes. 'Nuf said.
Youngest, poring over a train catalog. Thank goodness it's good old AFFORDABLE Thomas. Not the Bachman catalog that his Daddy prefers to pore over...
Hair care products. But, Oh Darn; it's raining here today. Shucks, no point in fixing my hair for lunch out with the See Jane Run bookies (old book group friends) today!
COSTCO! Christmas this year will be All About Costco. One boy is getting bunk beds, the other is getting a double bed. He keeps falling out of his twin. So there are new flannel sheets (from Portugal! The Best!) for the boys. Down lap blankies for my parents in lovely shades of green and purple. Borghese cosmetics (Ok, these are for me), Flannel sleep bottoms for somebody.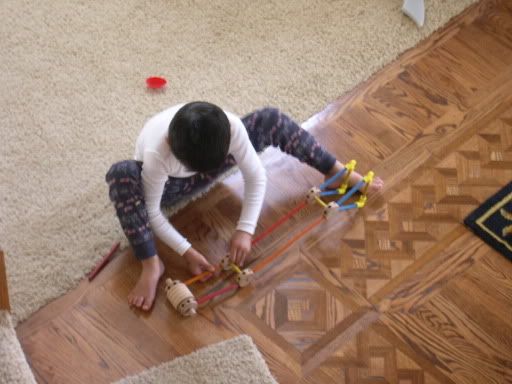 Oldest, playing with Tinker Toys. And Magnetix. And building paper airplanes. And bouncing Silly Putty around. Because? He Can.
Because it's Friday, and because I've not done the 5 things in a long time.