We have a Purple Belt in residence. Doesn't this give a glimpse into the boy as an Older Person?! He's barely six. He looks like a sweet old Chinese man!
The testing group. All colors of belts. The black belts have the black neck bands. Parker is in the bottom row, 2nd from left. Master Kim, his instructor, is kneeling in the bottom row, far right. He is an incredible teacher.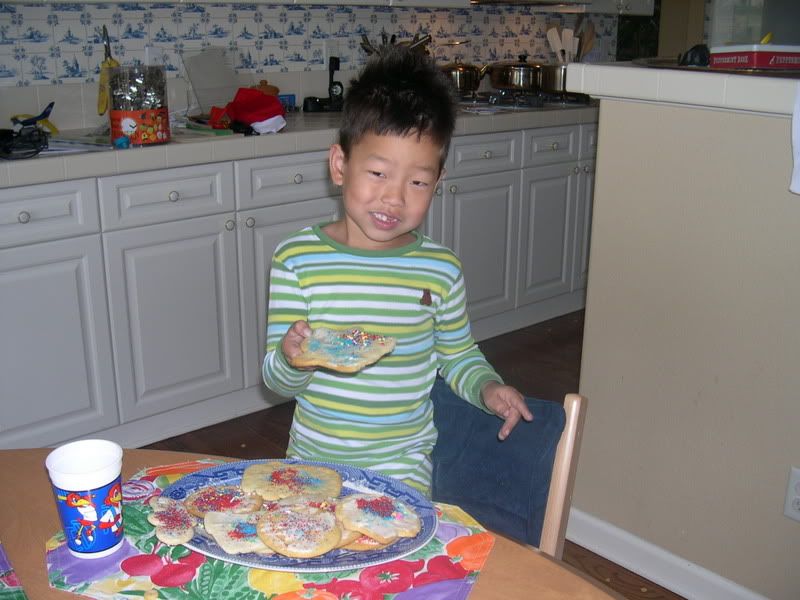 Ryan showing off the favorite cookie he decorated. They made the dough, too. The cookies are a bit - ah - tough!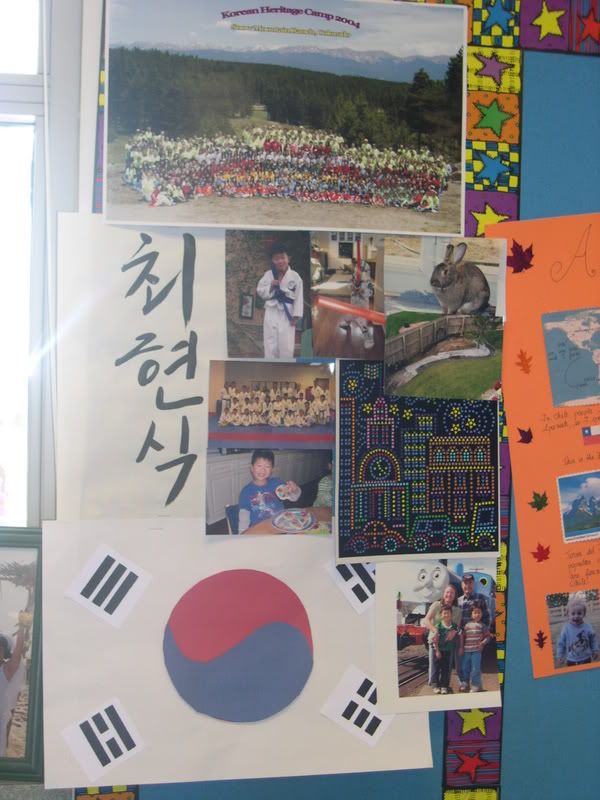 Parker is the Star of the Week. He gets to put up photos and non-toy memorabilia on the board. He chose alot of Korean items. He also wanted to put up a photo of his Foster mother, but I told him the photo was too precious (The true reason is I don't want him inundated with adoption questions that he hasn't asked yet.) Note the BunSter up there. He also wanted to put up a photo of the dead dog. I said "Oh, I didn't know you liked that old dog." Parker said "I didn't like him. At all." So I said "How about a photo of your costume instead?" That was Most Acceptable.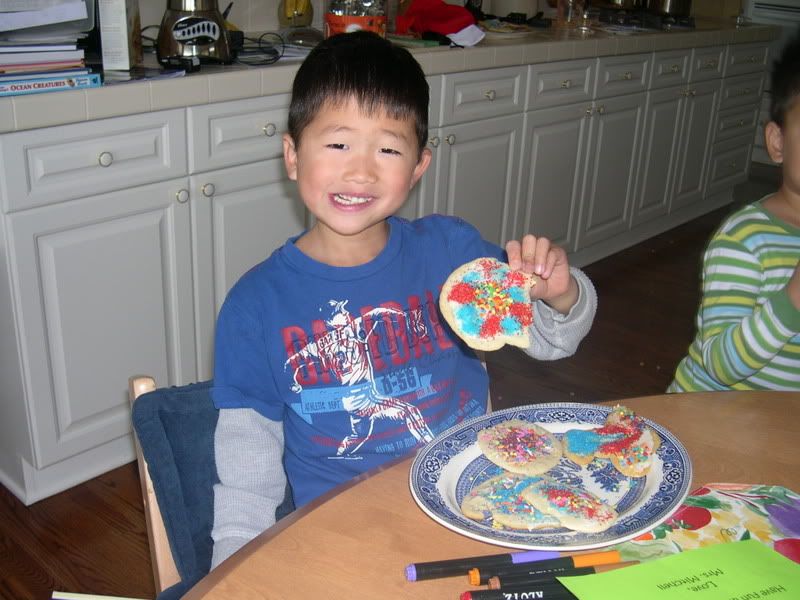 Parker with his favorite cookie. They spent an hour decorating these things! They had such a great time. I get a bit pissy with them during the process, but then tell myself "Oh for gosh sake! Get a Grip!" and settle down. I need to remember to get out ingredients FIRST, then invite the children over. They keep running over my toes with their chairs, playing in the dry ingredients, cracking eggs too soon, etc. You know, being
Children
!