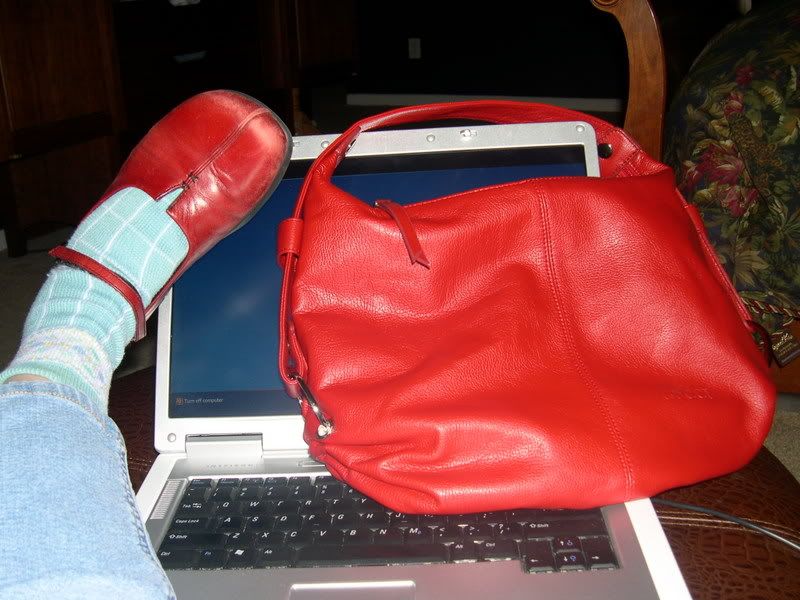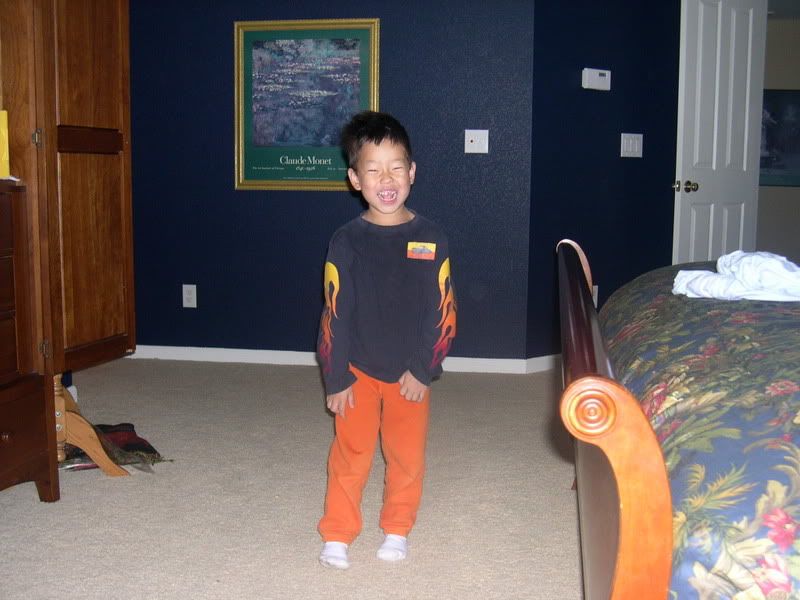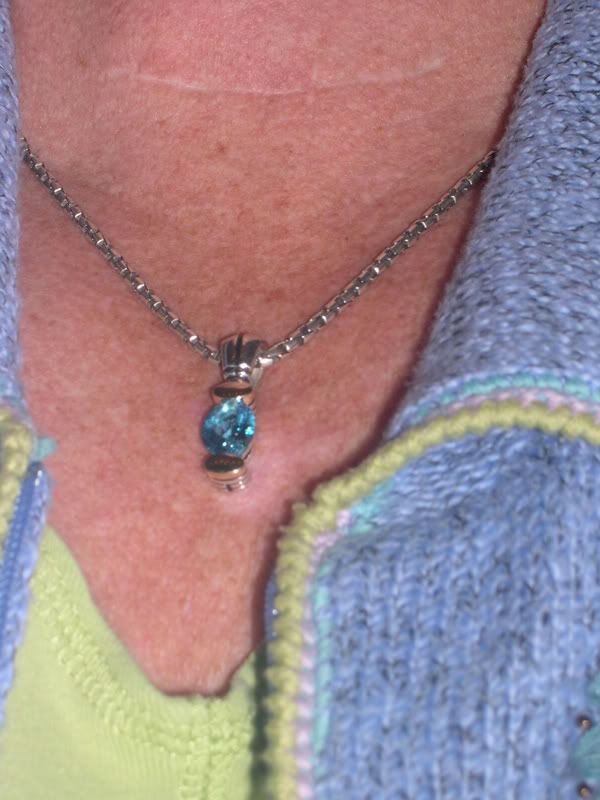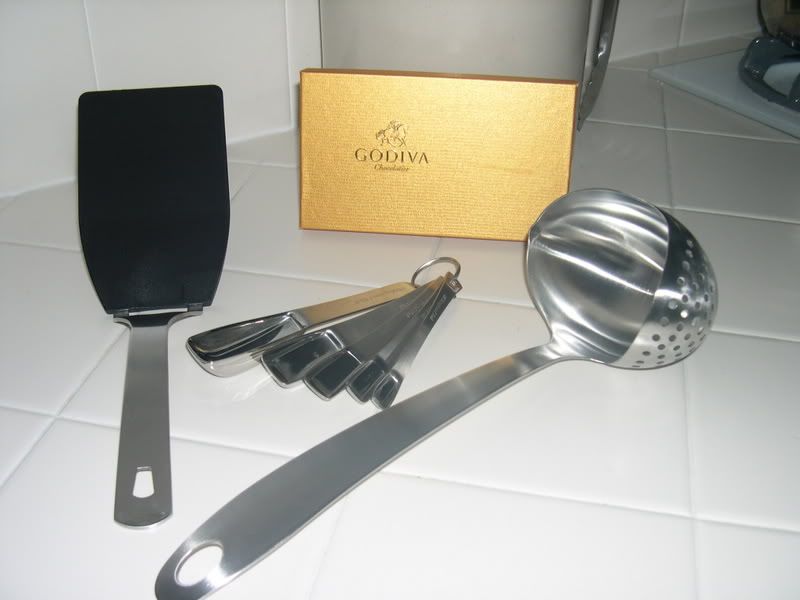 The shoes are Earth shoes - heel is lower than the toe. Bag is Oocci Gucci (knockoff). The laptop was already in residence (but was a useful prop)
Please notice the thyroidectomy and basal cell carcinoma removal scars abounding on my throat/chest. But isn't the necklace a Thing Of Beauty?! It's from the Elements collection at John Atencio. And Parker and Ryan each gave my an earring to match! I was astonished!
It seems to really pay off when your husband is out of town for a week prior to the day of your birthday. I would highly recommend it!