Lounging, sick, in the master bedroom. Where Parker also slept alone for half of the night. The other half? He was up and complaining, poor thing. He got a bad cold in the middle of the night. We had musical beds. Ken ended up sleeping in Parker's bed, feet hanging off. Ryan got a great night's sleep, however.
This is Parker's idea of lounging. He broke into full Tae Kwon Do routine a second later. Leaping and kicking and then falling over dead when Ryan said "GOTCHA" Isn't he a good older brother?! (Note educational Sponge Bob on TV. You betcha!)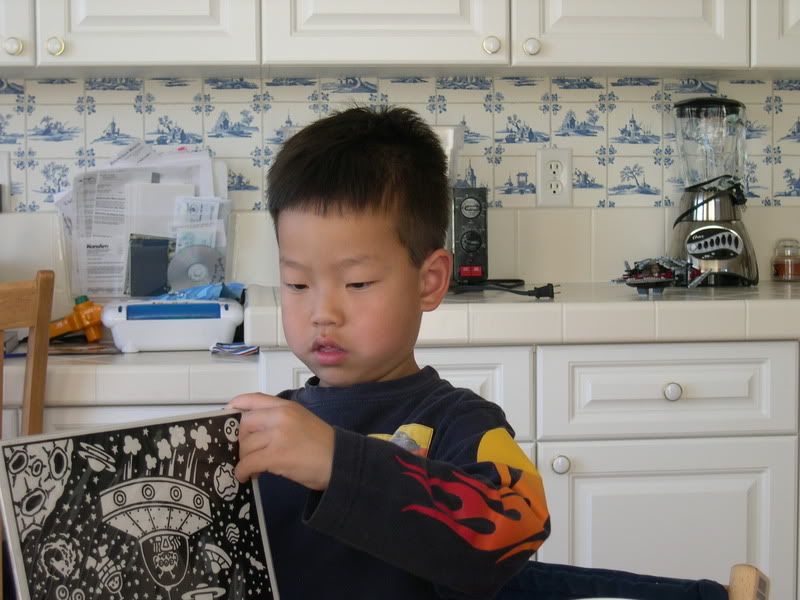 Ryan, sporting a new haircut.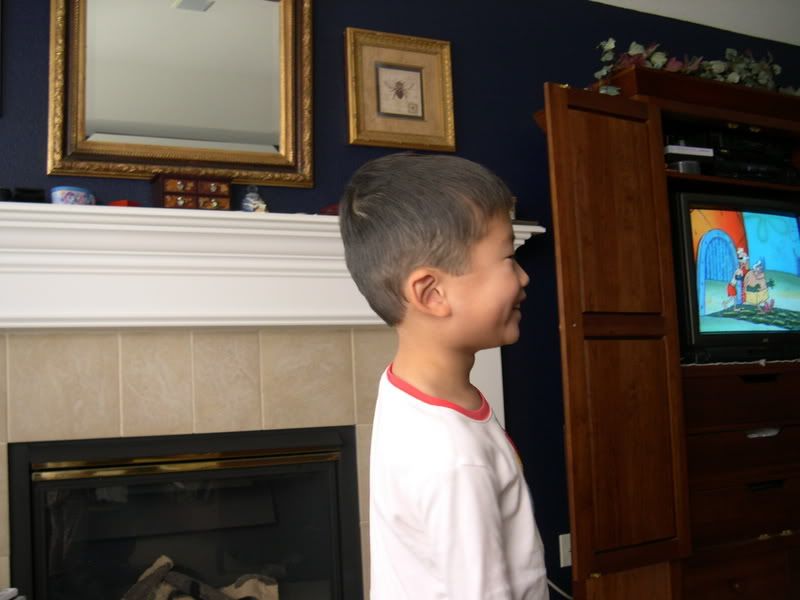 Parker's new haircut, side view. His hair is about 1" all over. Sleek, smooth, on his nice little noggin.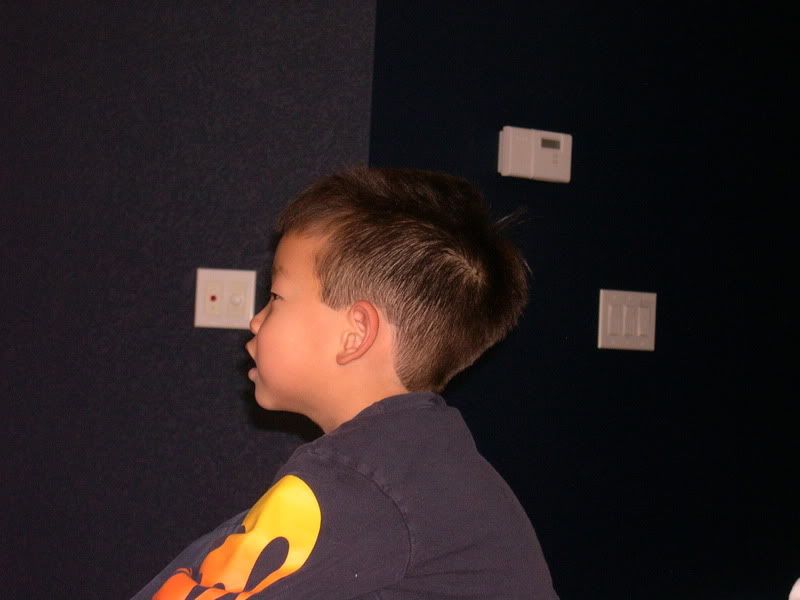 Another view of Ryan's haircut. Please note the size of this child's head! Chinese people are always rubbing his head, saying "Smart Boy!"