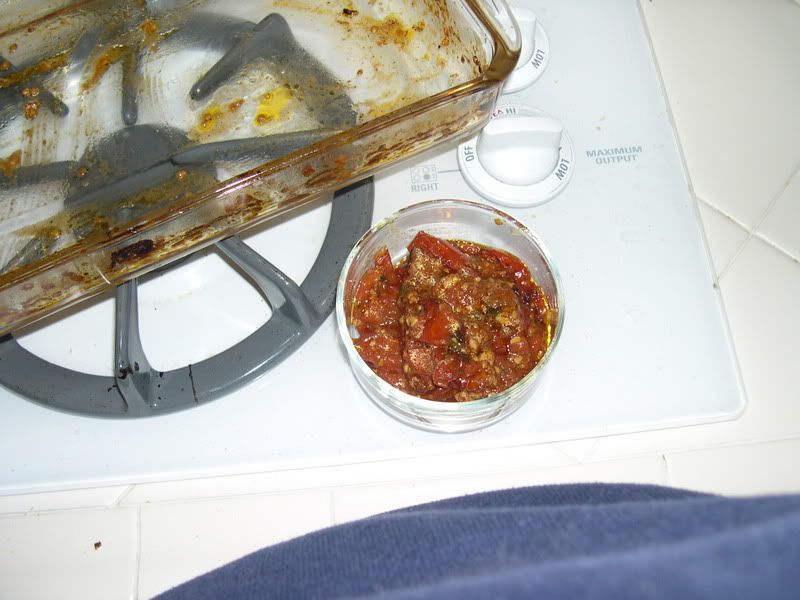 All that was left of Kim's (All Consuming) roasted tomatoes recipe a half hour after it came out of oven. We eventually resorted to eating it straight out of the pan.
The Hair, with a Level 1 rinse on it. It was like painting slippery, gooey shoe polish - I would not recommend this coloring product. And it only last 6-12 shampoos! I found a Level 2 rinse (Clairol Natural Instincts) that I will try next. I figure about 3-4 more inches and then SHORT HAIR! YAHOO! This Hair is clogging up our appliances, vacuums, drains. I have to cut it off the beater bars of the Dyson every time I use it. In fact; check your beater bar. Cut strings and hair off - you will be amazed at how well your vacuum works again.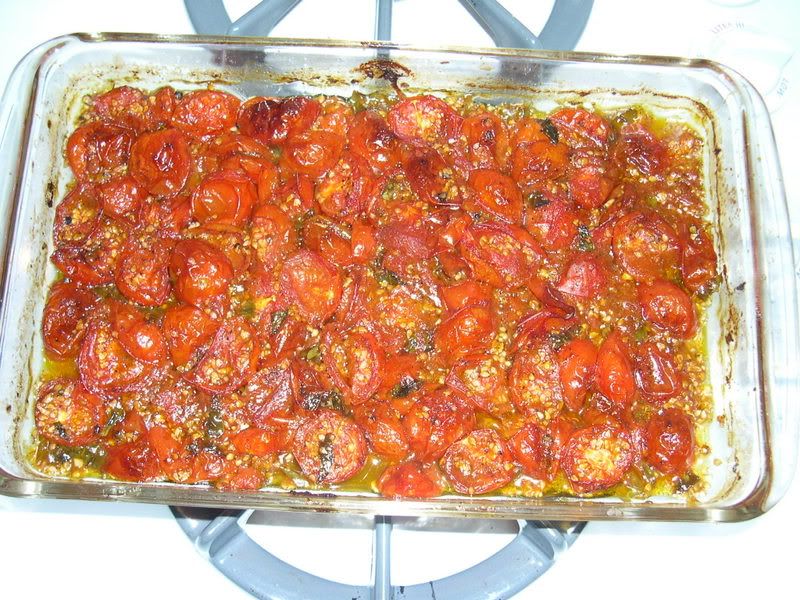 Kim of
All Consuming
posted this recipe. It. Is. Luscious. And I will definitely make at least a double batch next time.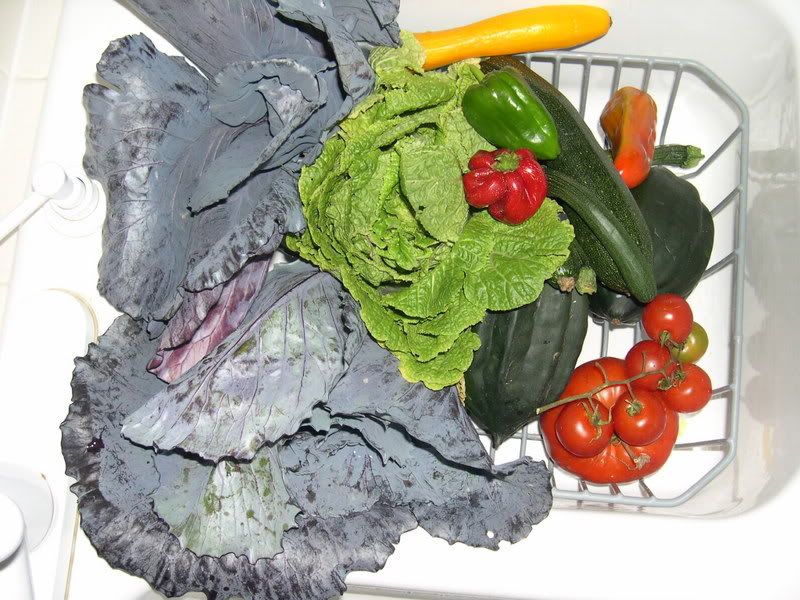 The last of the vegetables from our garden. We still have some tomatoes, but that's about it. Plus, it's going to freeze this week. We have a bit of work to do to put the garden to bed. It was a great success and we'll do it again next year.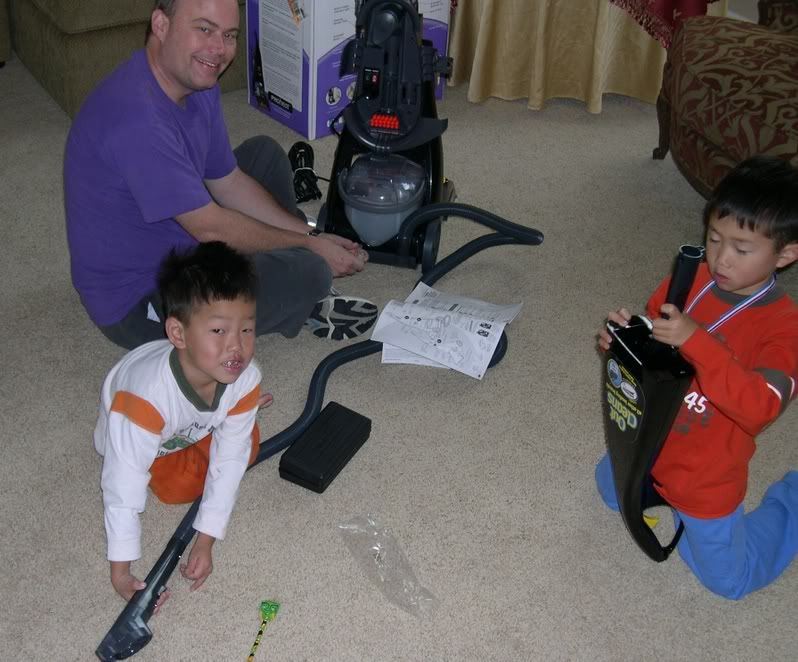 The menfolk putting together my purchase of yesterday - a carpet steamer. This carpeting is 5 years old now, and is getting worn. There are pretty bad traffic patterns in it that are just now showing up (from being a model home). I don't want to spend the $ anymore to have it professionally done. But what an exhausting process! I only got the family room area rug, the living room and the stairs done yesterday so I obviously need to develop a better system.