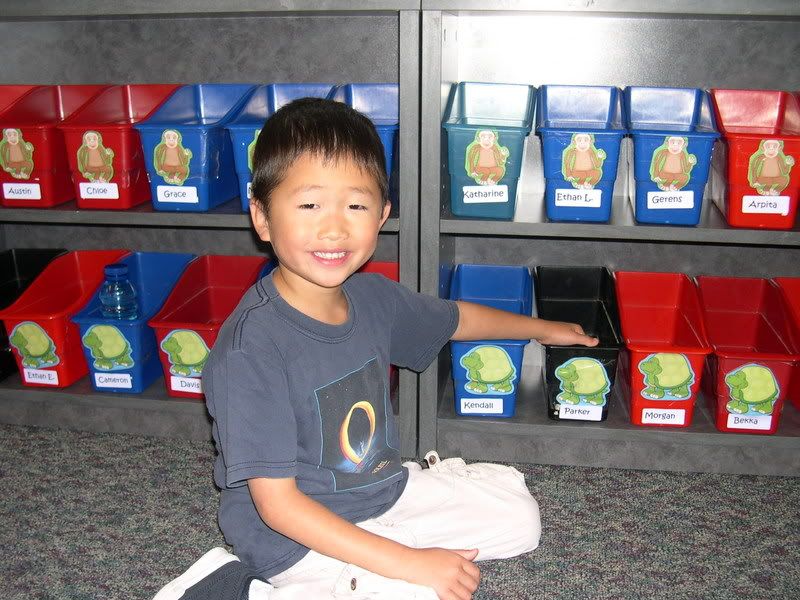 Parker, first day of school. This is a phony smile, the child is scared shitless.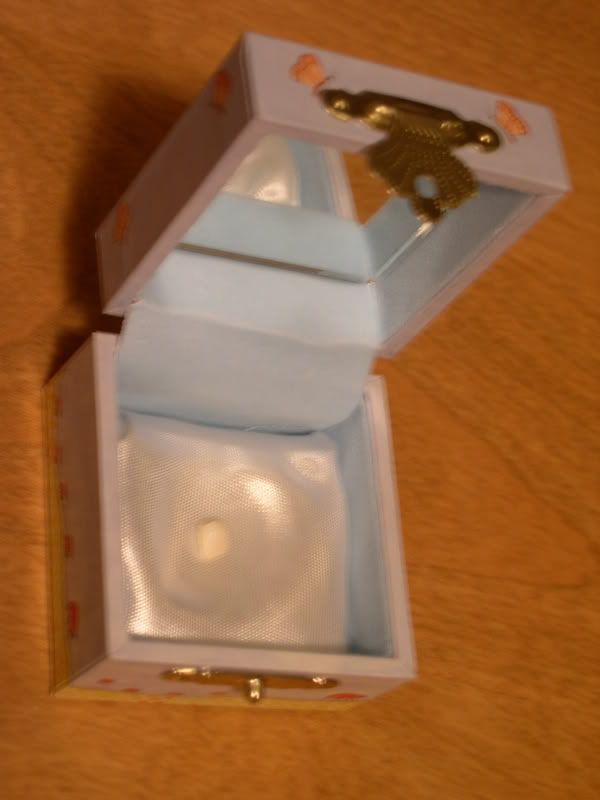 Ryan's tooth in the Tooth Fairy Box. Chosen by Parker, who was convinced HE was going to lose a tooth first, even though Ryan had one hanging by the proverbial thread. The box was, of course, used by Ryan first. But Parker found the money first!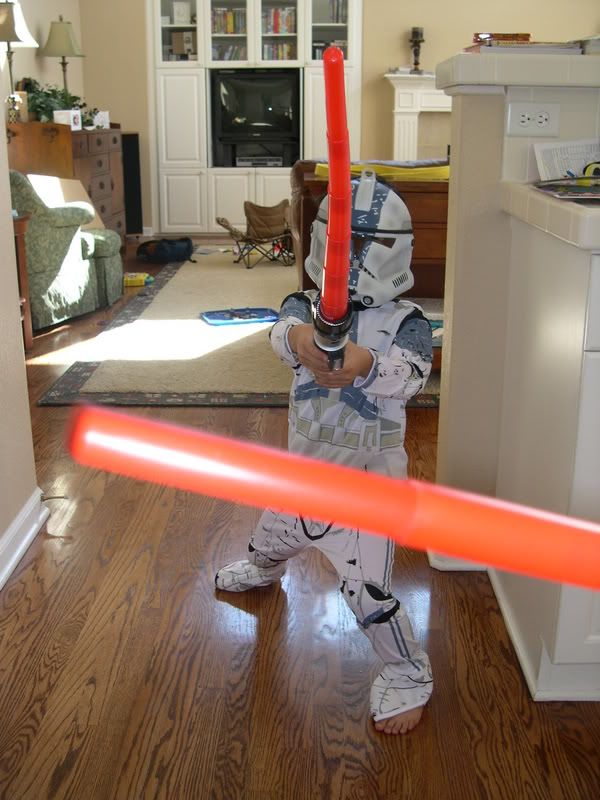 Parker's Star Wars' Costume! Note the light saber being brandished about right in front of my eyes. It barely missed my nose.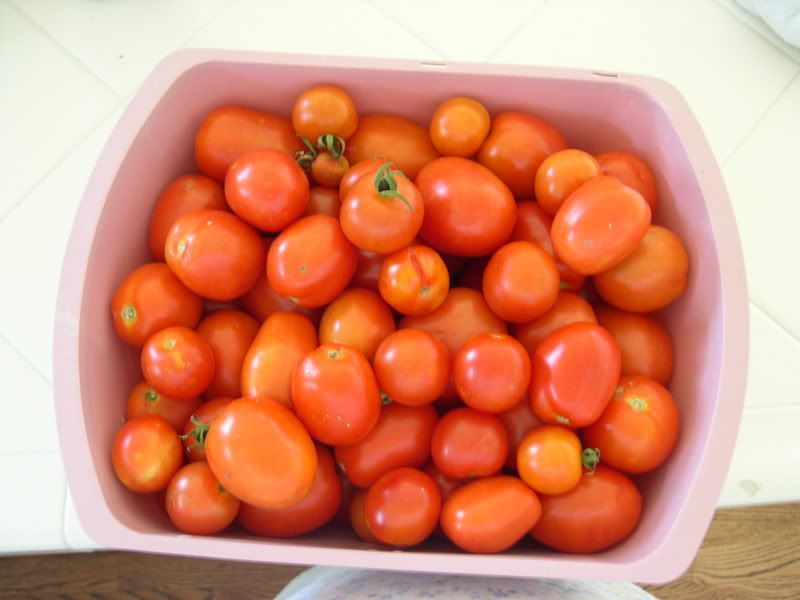 Tomatoes, oh lovely tomatoes. How I have loved thee!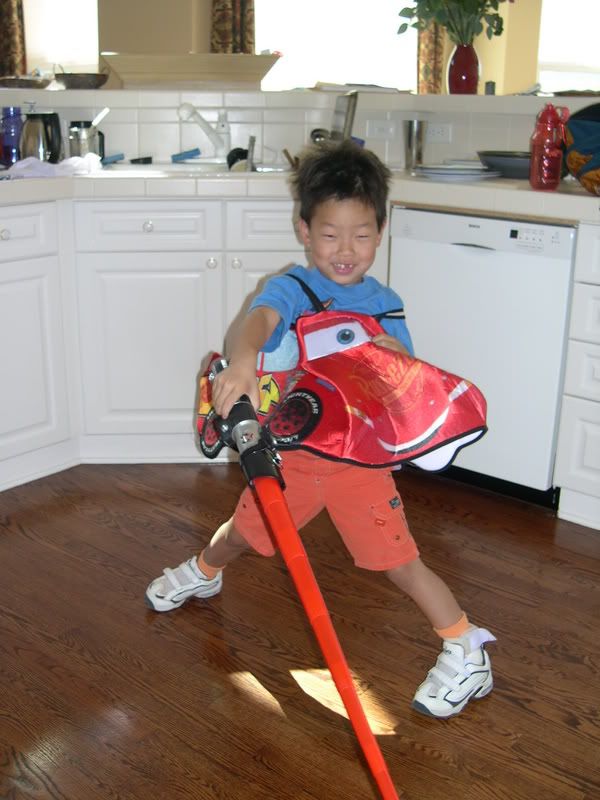 Gap-toothed Ryan, in his CARS costume, with his Star Wars light saber. "It's my Star Wars CARS Costume, Mommy!" And that it is.
My Friday Five, suggested by Loretta or somebody many moons ago.