Same day, different pjs.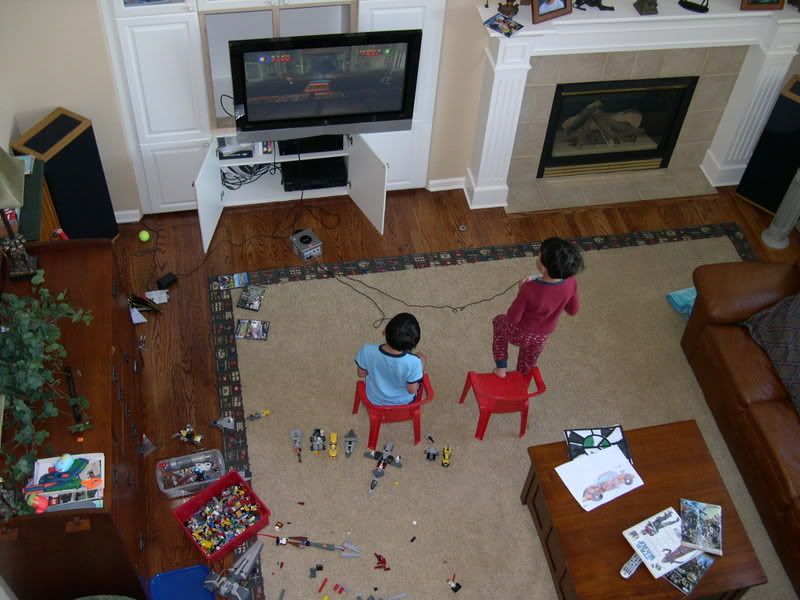 GameCube Playing Styles, around noon today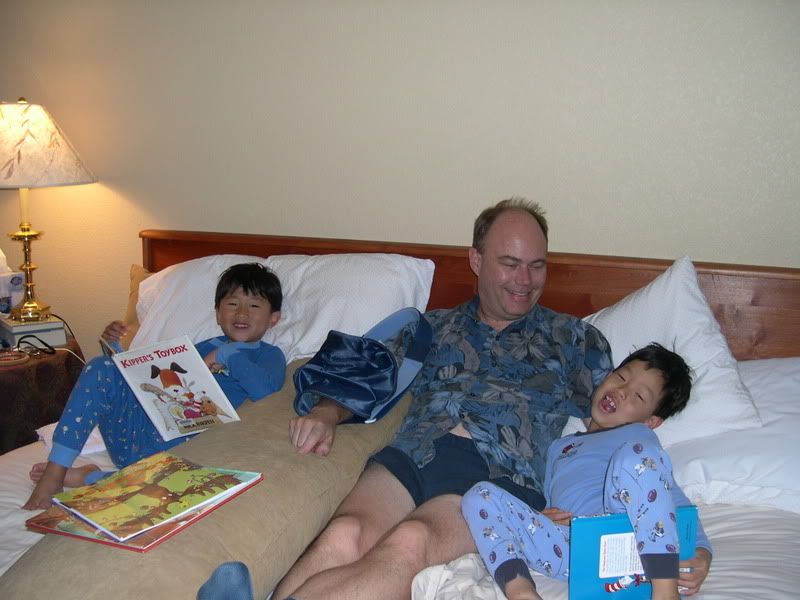 Nightly reading in the Guest Room with Daddy, around 8:30 (okay, probably closer to 9 - we have to move up bed times THIS WEEK or the boys, they will be toast next week with the start of school... )
Honestly, the boys were dressed in street clothing for about 4 hours today. We were supposed to go to the library, but I was too tired. Today, for some unknown reason, I decided to try a new way of deep cleaning.
Slow Vacuuming.
Yes, you read that correctly. I, who does everything at lightning speed, decided that once a month I will vacuum very
s
l
o
w
l
y
to deep clean the carpeting. And my gosh the stuff I got out of the rugs. You should try it. Ken said it sounded like occasional popcorn. Of course, this took an extra hour.
I do fall cleaning. So now I will tackle baseboards, walls and cobwebs. I already cleaned woodwork, ceiling fans, cabinet fronts.
Could this post possibly be any more boring?