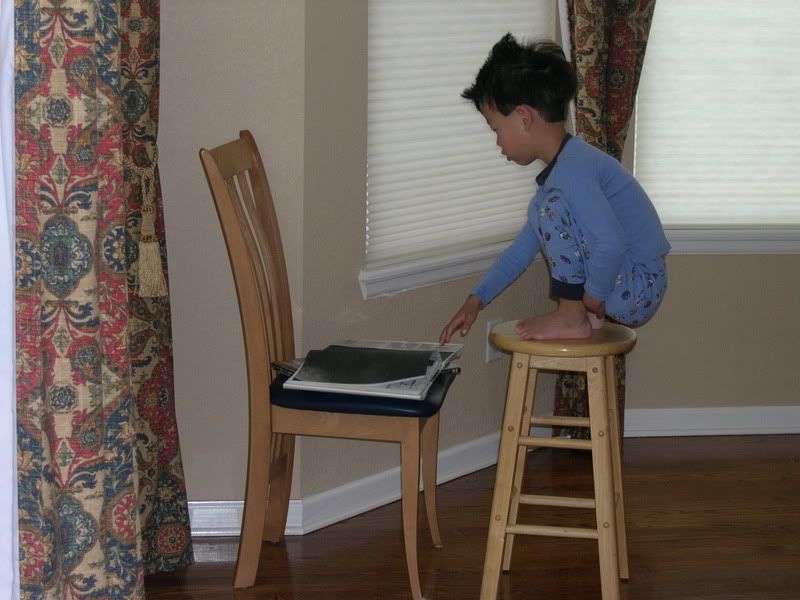 Ryan, proving he can read anywhere
Ryan and Parker at the Club pool.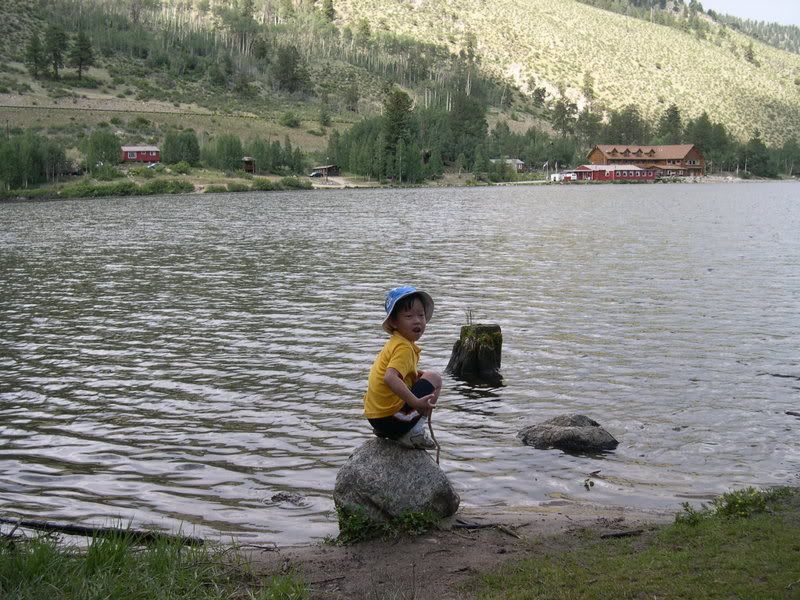 Ryan perching on a rock at Rainbow Lake
I have been lame to the extreme in my photo offerings of late. Again with the 'lost the cable' excuse. We have been taking video this summer and letting the boys capture their own shots with their digital cameras. And guess what? I have LOST THEIR CABLES! Grrrrrrr.