Eight of these were assembled for Ryan's teachers and therapists: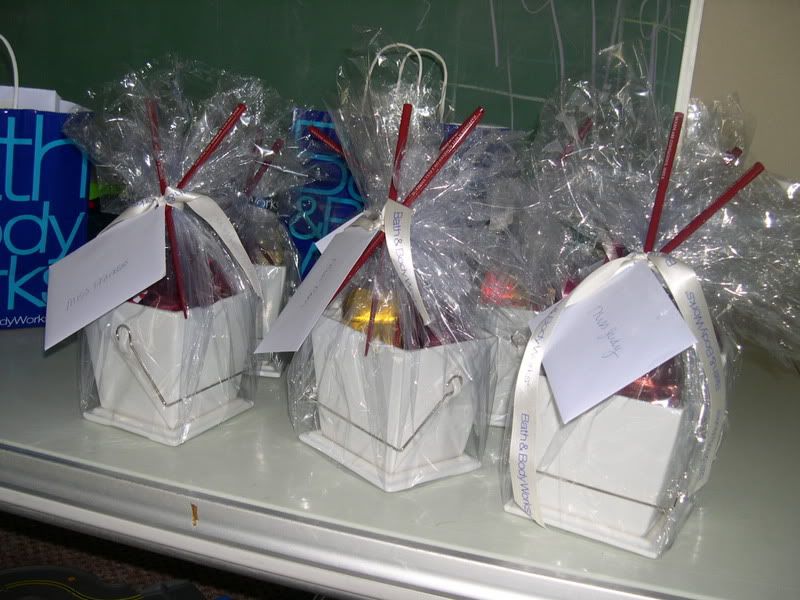 Joke found them remaindered at Pottery Barn, and then put me in touch with a store that had what I needed. They were a HUGE HIT! I loaded the containers with travel sized Bath & Body Works stuff, plus some Aveda hand lotion and shower gel. I cello wrapped them, and then stuck chopsticks in the ribbon. The chopsticks have sentiments printed on them.
Six of these were assembled for Parker's teachers: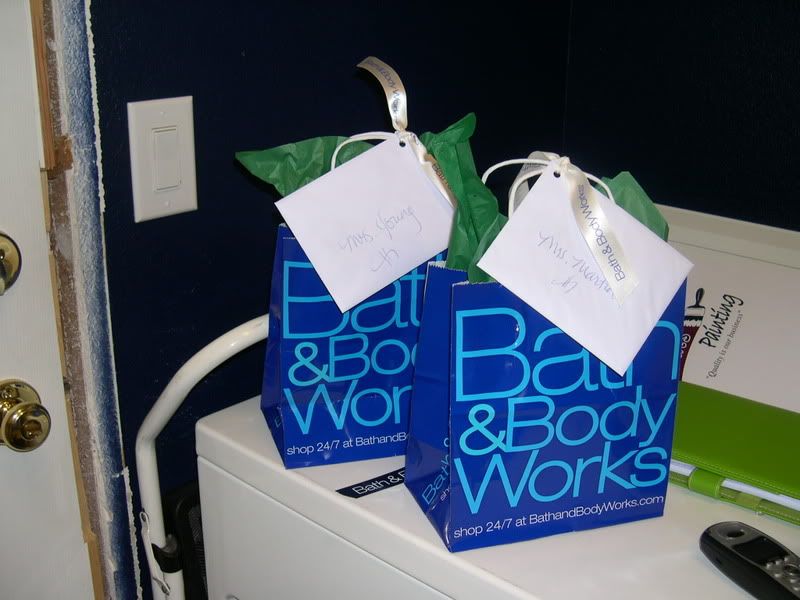 The bags hold about the same things as Ryan's, and a Starbucks coffee card - Parker's teachers are all coffee fiends.
The only picture that turned out from Parker's Kindergarten circus presentation:
A photo of Ryan, seated in the Peanut Gallery, towering over his peer group. Ah, but he's a Gentle Giant...